A few photos from our recent visit to Te Papa - the Museum of New Zealand. Kelly works as a host at the museum.
at the Maori marae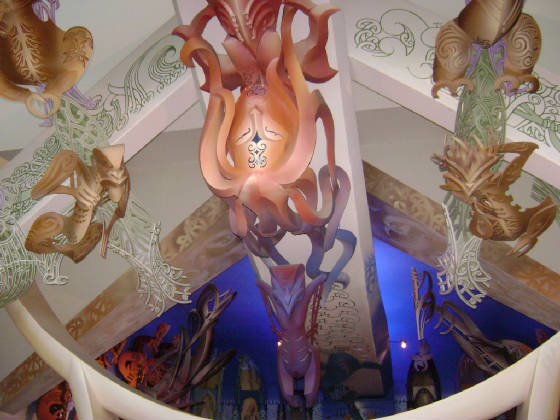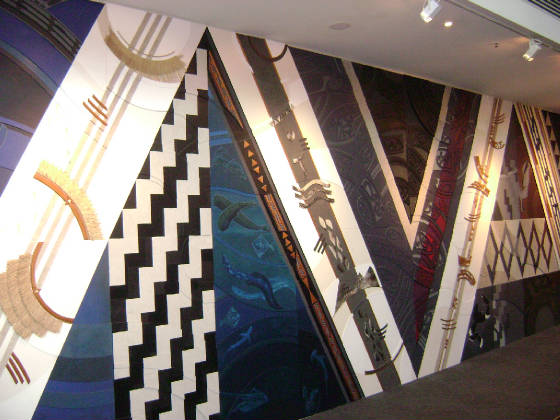 details from the marae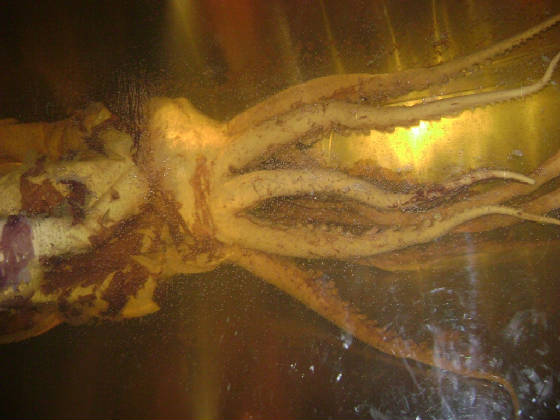 the colossal squid - largest ever found in the world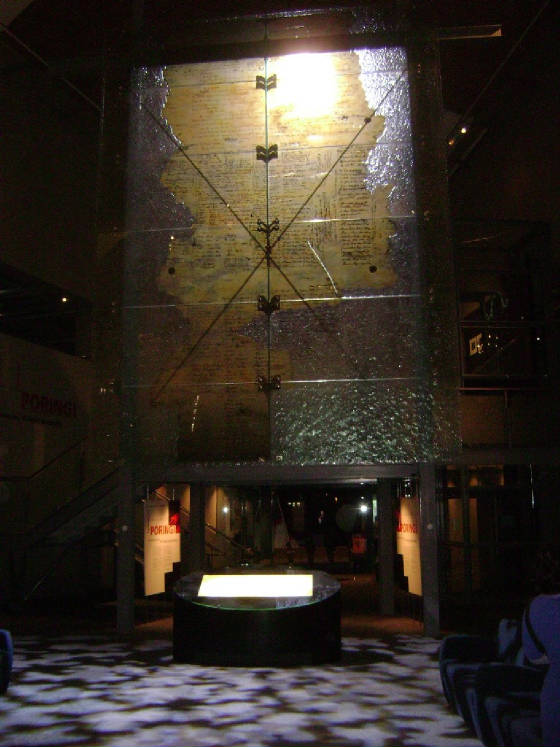 the Treaty of Waitangi - NZ's founding political document
Sawa's grandfather next to the 'waka' - Maori canoe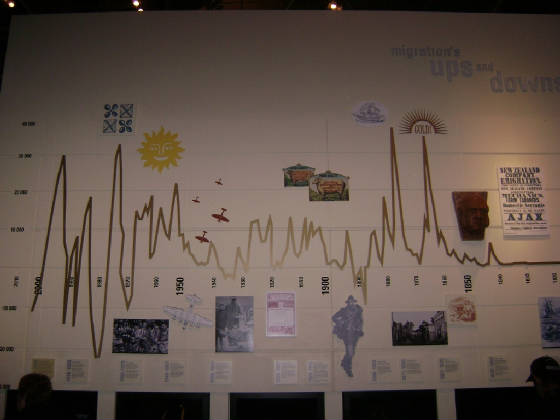 graph of NZ immigration - we came in '95 at the last peak shown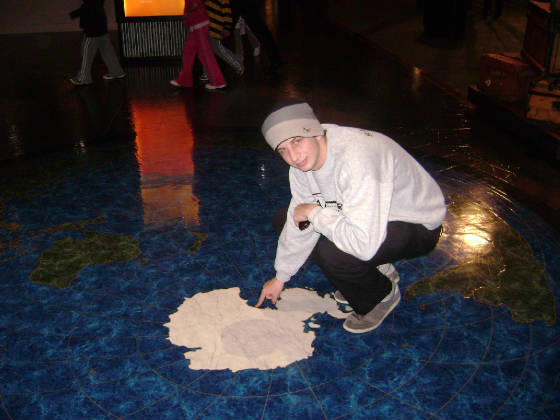 famous Te Papa host pointing out Antarctica's "Savage Ridge"